Peter Ellis cases rises from the dead
New Zealand's child abuse controversy: sex offender gets to the Supreme Court
A case that flooded New Zealand's media a quarter of a century ago came back to life when the Supreme Court took the radical decision on 2 September 2020 to hear a third appeal by Peter Ellis against his conviction and imprisonment for sexual offences against children in a Christchurch creche – despite his death a year earlier.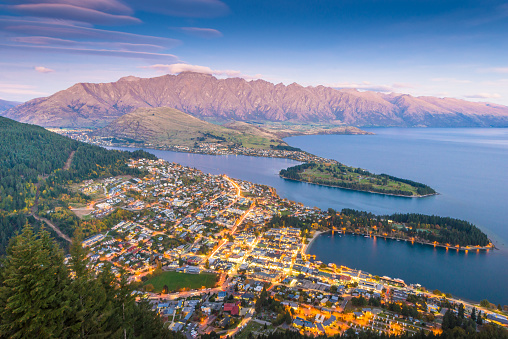 Parents were horrified – including mothers who had initially resisted their children's complaints about Peter Ellis, who blamed themselves for their children's sudden, alarming behaviour, and who, confronted by their children's persistence, were eventually persuaded.
It was grim, too, for children who had been the prime witnesses in the criminal trial and who were faced yet again, with a crusade to impugn their testimony – evidence that had been accepted by judge and jury in a criminal trial in 1993, two Appeal Courts and a judge-led independent review in 2001. Their evidence had been vivid, robust, consistent and accepted. And for three decades it has been traduced by Ellis's supporters and advocates of the notions that children are  susceptible to suggestion and that child abuse is an urban legend whipped up by witch-hunters. The case was a cornucopia of vehement conflict during the 1990s about children's evidence, memory, professional practice, witch-hunts, moral panic, feminism, child care, everything.
Peter Ellis had been an unsettled, flamboyant New Zealander in his late 20s who'd been in trouble with the law before he had the good fortune to be allocated a job in Christchurch Civic Creche in 1986 as part of his probation.
It was a time when New Zealand, like the UK and many other countries, was reforming its approach to childhood adversity. In the government published a review that announced that 'ill-treatment and neglect are not uncommon and occur in all sections of our society,' it introduced the 1989 Children and Young Persons, and their Families Act, and appointed a Commissioner for Children. This was also a time when men were being encouraged to work in a field they'd hitherto avoided, child care.
According to a judicial inquiry into the case by Thomas Eichelbaum, Ellis was known as 'an outgoing, uninhibited, unconventional person,' sometimes 'risqué and outrageous.' He was gay, but that was no bar to his job; he was trusted by many parents, 'although according to what children said in their interviews, his boisterous games, tricks and teasing were not universally appreciated.' His friend and advocate, Lynley Hood, noted in her 650-page bestseller on the case, A City Possessed: The Christchurch Civic Creche Case, that he was also a drinker – he'd have a drink at lunchtimes whilst working at the creche.
It all began in 1991 when a boy told his parents that he 'hated Peter's black penis'. (Peter Ellis was white). The remark was reported to the creche, Ellis was suspended, an investigation began, parents were alerted and over the next 2 years 118 children were interviewed. Most made no allegations of abuse, but 20 children did. In June 1993 Ellis was convicted and jailed for 10 years for abuse, including penetration.
In 1994 Ellis appealed. The appeal was dismissed. In 1999 he appealed again – according to Lynley Hood, he believed that the children's evidence 'had been given a weight and confidence to which it was not entitled', and furthermore it had been given 'unjustified credibility because of misconceptions about children's evidence'; the evidence should have been treated at least with the greatest of caution and at best by total exclusion.'
Memory test
The story had flooded the media, Ellis acquired ardent champions, notably Lynley Hood, some alleged mental instability in some parents and the malevolence of child protection professionals, who were accused of going to conferences and contaminating each other, children and parents with their ideas, of being feminists or christians, and of being wrong.
The case became a test of children's credibility. Their evidence was subjected to intense pre-trial assessment and argument, a criminal trial and two Appeal Courts. The second appeal in 1999 had relied heavily upon submissions by two eminent scholars – frequent witnesses for the defence: Stephen Ceci and Maggie Bruck, whose research focused on children's suggestibility. The appeal was dismissed.
It was a classic case of the child sexual abuse backlash, the memory wars' and what the American political scientist Ross Chiet calls the witch-hunt narrative.  
The Eichelbaum Report
After Ellis was released from prison he resolved to go on making his case, now for a free pardon and Royal Commission of Inquiry. The Ministry of Justice didn't concede a Royal Commission, but it commissioned an independent inquiry by former Chief Justice Sir Thomas Eichelbaum.
His task was to investigate and report on current best practice in interviews with children and the investigation of multiple abuse cases, and to assess whether the Civic Creche case had been conducted accordingly. He was also required to consider several other inquiries, including Cleveland and Orkney, and Britain 's Memorandum of Good Practice regulating interviews with children.
Here's what he concluded: During the trial the defence argued that the questioning of the children had been oppressive. He acknowledged that, 'the ideal position would be if the evidence of the complainants in such cases arose clearly and precisely, without any previous questioning, but it would be unreal to have any such expectation.' It was also acknowledged that parents had been talking to each other, but the judge in the criminal case had not been persuaded that this had a 'deleterious' effect on the children's evidence.
The defence claimed that the prosecution had been selective in its presentation of the video-taped interviews to the court, and withheld some disclosures that were deemed outlandish. The trial judge had allowed the defence to play any or all of the tapes to the jury. In the event, the defence played some of the tapes. Eichelbaum commented, 'This merits emphasis, since there seems to be a common misconception that the jury was unaware of the bizarre allegations'.
Eichelbaum enlisted two international experts to assess the children's interviews: Prof. Graham Davies, an expert on children's testimony, and a contributor to Britain's Memorandum of Good Practice, a guide to the conduct of interviews, and a Canadian psychologist, Dr Louise Sas, a specialist on the impact of trauma and the conditions in which children disclose sexual abuse.
Prof Davies did not find any evidence to support contamination, he thought some interviews were too long or repetitive, but he concluded that there were few gross violations, and by the standards of 2000 the quality of the interviews stood up 'surprisingly well', in fact, the standard was 'exceptional for the time.'
Dr Sas regarded the child witnesses as reliable, and she 'expressed the view that there would probably have been more convictions, had the contamination issue not been given such prominence.'
Lay to rest
Eichelbaum concluded that, the formal interviewing was 'of a high standard for its time. Even by present day standards it was of a good overall quality. The interviews did not meet best practice standards in every respect, and if that degree of perfection were the test, few if any interviews of this kind would pass.'
His report offers a full account of the children's allegations, their context and timing. An alternative account is provided by Lynley Hood's book, A City Possessed. It invoked medieval witch hunts to argue that child abuse is 'a major folk tale theme' that now emerged as 'urban legends.' She insisted that – contrary to the evidence – most abused children 'disclose voluntarily' and most 'suffer no long-term harm'.
Quiet Christchurch, she wrote, had been seized by moral panic and mass hysteria, an 'inferno' fanned by a coalition of feminists, child protection professionals and Christians and implausible children's stories.
Hood had no evidence that was not available to jurors and judges. They were just wrong, she wrote. What she did have, however was disbelief. The problem was not sexual crimes against children, but 'the models used by Eichelbaum, Davies and Sas that coerced children and 'may seem in themselves to be forms of abuse.'
In the end, Eichelbaum had counselled that quality of interviews had been exhaustively 'traversed in detail' and revisited by a total of seven judges, 'Mr Ellis's case has had the most thorough examination possible.' His wish, he said, was that the case 'should now be allowed to rest.'
But it wasn't allowed to rest.
In July 2019 the Supreme Court allowed Ellis another appeal. But then he died. In September 2020 the Supreme Court made the radical announcement that the case would go ahead – on the basis, in part, of the Maori tikanga tradition that a person's prestige and reputation endures after death and extends to the person's wider family.
The expert reports provided to Eichelbaum concerned the efficacy of the interviews with children, their memory and reliability and the implications of their behavior in the context of the abuse. The experts enlisted by Peter Ellis revisited the enduring debates about trauma, memory and suggestibility. These, said the Supreme Court, 'raise issues of general and public importance and significant issues.'
These 'significant issues' have dominated debates about child sexual abuse for decades. Psychologists in New Zealand have noticed the alarming rise of applications to the courts, 'mostly by defence counsel,' to admit expert evidence about memory. Research published by the specialists Suzanne Blackwell, Fred Seymour and Sarah Mandeno, on applications covering the last 20 years, published in the summer of 2020 found that these were 'almost exclusively in the context of sexual violence trials.'
The doyen of American law and psychology Thomas D. Lyon  explains in his 2019 essay, Child Witnesses that the overwhelming 'difficulties children encounter in disclosing abuse' leads most of them to remain 'silent and only the most forthright children to disclose.' Very few pre-schoolers make it to criminal court and as a result, investigators and the criminal justice system, typically encounter only children who are 'unusually willing to disclose but susceptible to pressures to deny and recant.'
So, in New Zealand, the evidence of Ellis's victims, who had been 'unusually willing' to speak, were to be excavated again: like the undead, never laid to rest.